Plums
Origin
The finding of seeds of ''Prunus Domestica'' in the prehistoric palafittes of the Asia minor, makes us think that already in ancient times men have been feeding with prunes harvested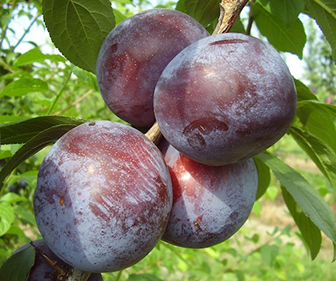 in the wild vegetation. The common name plum seems to derive from ''susa'' the name of an ancient Persian city. In Italy the plum tree was introduced during the I century b.C. during the wars between Romans, Persians and Greeks.
Today diffused all over the world the plum tree splits in two big categories: European and Chine-Japanese. The first category counts lots of varieties that are suited to the drying, while're Chine-Japanese some of the cultivations of big interest for the fresh consumption.
The contemporary and endless variety innovation has allowed to know some variety of high sweetness gradation so very tasty to eat.
Nutrient value
The plum's a very refreshing fruit and thirst quenching thanks to the high water content. The high potassium content, makes of the plum an important food to prevent the blood pressure disorders, the depression and the tiredness. Rich of fibers contribute to the regulation of intestinal and liver functions. Furthermore it is full of phosphor that produces benefical effects on our brain, helping the concentration and the memory.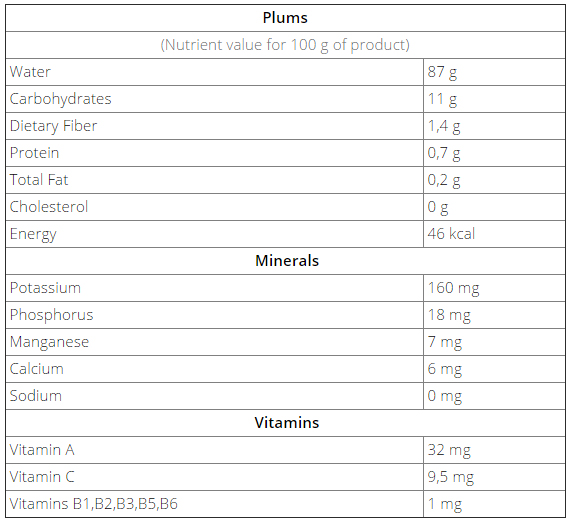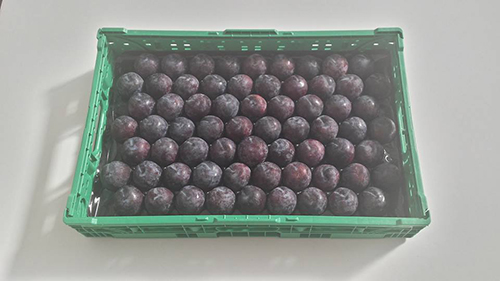 Marketing
Tozzi Frutta produces and trades from July to December the best varieties of plums which are on the market obtained with Integrated fight process which consist in use of chemical products of synthesis only when strictly necessary and in concomitance with biological and biodynamic process to protect the human health and the environment.
Available from July to December in all the packages that the customer prefers: EPS, IFCO, CPR, Carton and Wood.
Packed in jumble, one layer, and in netted, lidded or naked punnets from 500 g to 1000 g.

Tozzi Frutta also owns an e-shop section for the sell on the net of the fruit that it produces. If you are a consumer, a retailer or a wholesaler and you wish to buy directly by us or only just try a sample of our speciality you are invited to do it with a click: